VISIT OUR ON-SITE OFFICE TO JOIN OUR WAITLIST. OFFICE HOURS: 9-5:30 M-F
With a focus on family well-being, Eileen's Place offers a variety of on-site activities such as a community room and kitchen, raised bed gardens, computer lab, and greenspace. Everything here is to make family life easier and more fun.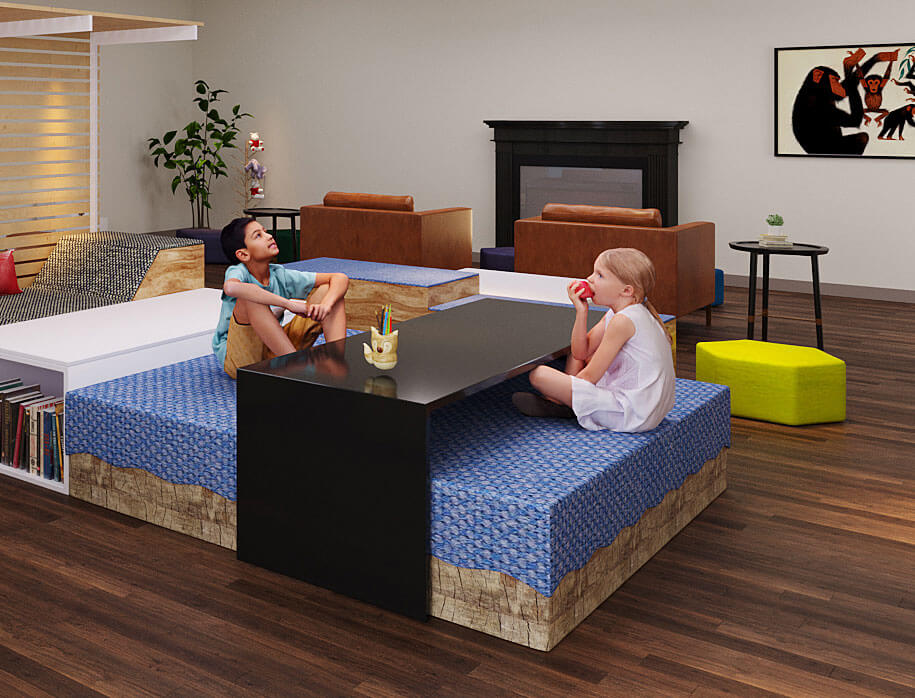 The community room is where friendships are made. Hangout & watch the KC Chiefs game, challenge your neighbor to a board game battle, or make some snacks with the fully outfitted community kitchen–available for all residents to prep any meal, big or small.
Located in the clubhouse community room, Eileen's Place has a dedicated computer room with printing capabilities and Microsoft office software for all residents.
Little ones can take advantage of the community playground to expend some energy on sunny days. Plus, plenty of grassy areas on the property for running around, throwing a frisbee and impromptu picnics.
With the help of Metro Lutheran Ministry turn your thumb green by taking advantage of the community raised bed gardens near the clubhouse. Fresh herbs, fruit, vegetables, flowers and more could be at your fingertips throughout the season.
In partnership with Metro Lutheran Ministry, Eileen's Place offers multi-disciplinary, housing-oriented services which aim to help tenants remain stably housed while addressing individual household needs. Sample of services include case management, life skills (parenting, nutrition, time management), financial & employment coaching & much more. Visit
Metro Lutheran Ministry
to learn more.